low doc loans
Low Doc home loans from *4.75%
Low Doc commercial rates from *5.99%
Low Doc vehicle rates from *5.99%
Low Doc Loans… Residential and Commercial Loans
Low Doc loans are the savior of small business. Without them many self-employed people… the backbone of our economy… would be unable to raise funds to purchase a home or expand their business operations. We here at PFG Mortgage Managers understand the needs of entrepreneurs. Since 2003 PFG has supplied low doc funding solutions helping many business people realise their dreams, whether that be for purchasing a home, an office or funding expansion.
Low doc loans are available to those who have an ABN number and are operating a viable business. There are times however when tax returns and other financials are not readily available for one reason or another. And when cash flows become erratic banks are often dismissive of a small business operator pleading for help. This is where PFG rises to the occasion. We are experts in the field of low documentation home loans and low documentation commercial loans. We understand business…, and have developed special funding options allowing self-employed people fulfill their ambitions;
Call us now. Within a few minutes you will realise you are talking to someone who understands the pressure of operating a business
We Are Low Doc Loan Specialists… We Are Here To Help!
Our business PFG Mortgage Managers is not a broker but a mortgage manager which means we access wholesale funding…and then we pass the savings on to our clients. Our lenders rank in the top 100 Australian companies on the Stock Exchange… such as Perpetual Trustees Company Ltd. PFG not only specializes in low doc loans but also has some of the lowest standard full doc loan rates on the market. PFG supports businesses by offering low doc funding solutions, allowing small business operates access to funds at attractive rates. This ensures they are able to retain the full doc clients which supply the majority of home loan applications to the broker market.
Who can apply for low doc loans? Only available to self-employed customers who have an ABN number and are operating a viable business.
How long must I have had an ABN? Your ABN must be at least 6 months old… exception to this is if client is purchasing an existing business, then a 1 day ABN is acceptable.
What is the maximum low doc loan size? You may be able to borrow up to 80% of the value of the residential security (eg your house or investment property). On exceptions, we can consider lending up to 100% of the value of the security if 100% of the funds are for business use and the ABN is more than 12 months old.
Do I need to have clear credit history? No, loans available to customers who have impaired credit history.
If I have some credit issues…such as missed payments or defaults… can I still obtain a low doc home loan?Yes … but we will need to know the reason why and feel comfortable you will be able to make the payments and are unlikely to go late with our loan.
Does PFG refinance existing low doc loans?Yes.
Can we do residential construction funding?Yes.
Can we capitalize the payments during construction?Yes.
My accountant won't sign any low doc declaration. Can we still obtain a low doc home loan?Yes … if we view your trading accounts and your last 3 months bank statements showing your turn-over an accountant sign-off may not be required.
Can we convert our low doc home loan into a full doc?Yes … we will view your last 2 years tax returns and if suitable will happily convert your low doc home loan into a full doc at no cost.
Why are low doc home loans more costly compared to full doc rates? The cost of funding relates directly to risk. A client who is unable to supply full tax returns compels the lender to take more risk.
Can we have our property held in a trust for asset protection?Yes …PFG understands the risks associated in operating a business.
Can we have the property in my non-working partner's name and use my income as co-borrower for asset protection?Yes …you can.
Does PFG allow cash out for working capital?Yes …we do to allow you to expand your business.
Can we have cash out to pay my ATO account?Yes …we will allow cash out to clear all outstanding ATO obligations.
Can we have unlimited cash out?Yes …PFG allows unlimited cash out up to 80% LVR (Loan to Valuation Ratio).
Do break costs apply if we discharge early? There are no break costs on variable low doc home loans.
Can you check the value of my property?Yes.
I'm not sure if I have any credit issues. Can you help?Yes.
Can I obtain a low doc loan if I have an ABN but not actually operating a business? No. You must be currently running a business that generates at least 50% of your total income.
Can we pay out a Commercial Bill? Yes, we refinance Commercial Bills.
Looking to purchase a commercial property and not self employed? Our lease doc may be the answer. Providing the lease covers the repayments we can approve your loan.
Self-employed and want to purchase or refinance your commercial property and have a set and forget mortgage? We can help up to 80%.
Wanting to buy a franchise and don't hold an ABN, but do own a property with equity? Then our No Doc Loan 60% may be the right option for you.
Self-employed just over 6 months? We can arrange a low doc loan up to 85% with 3 months bank statements and self-declaration of income.
Operating your business for 12months plus? We can do 85% with just self-declaration and no bank statements…only a letter from your accountant required.
Does PFG allow cash out for working capital? Yes we do to allow you to expand your business.
Had/have some credit issues? We still may be able to help.
PFG has the largest range of low doc home loans… up to $2.0m against one security.
Private loans for purchase of existing business/and start up secured against residential/commercial properties
One day old ABN, client needs to show business plan and majority of funds being used for business use. Max LVR 70%.
Do you need equipment finance without having to fully verify your income? If so, you will require clear credit history, and your ABN registered for more than 12 months.
What is the maximum loan amount? The loan size varies from $15,000 to $150,000 secured on the vehicle. In total, the maximum exposure under this product is $250,000
What are the interest rates for a low doc equipment finance? Rates change monthly, so contact us to find out the latest rate.
How long does approval take? We offer 24 hour approval from the time we receive your signed application.
Need a Low Doc Loan to buy, refinance or debt consolidate? Call us NOW to understand your options.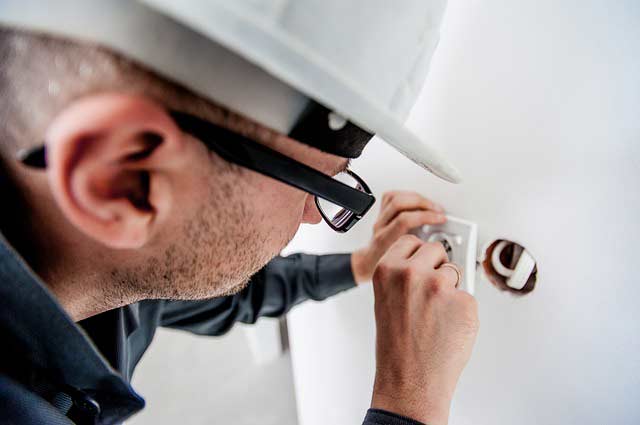 Low Doc Loans for the Self-Employed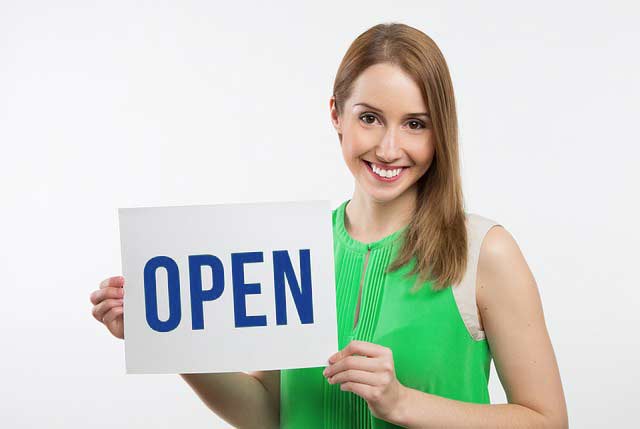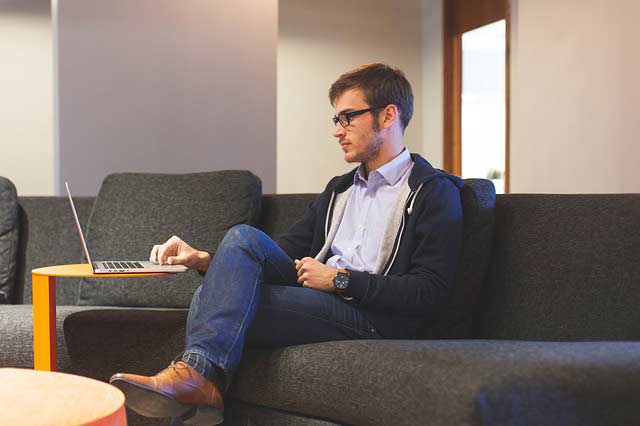 Are Low Doc Loans for everyone?
Most recent Personal and Business Tax Return with evidence of lodgement (ie: 1 years Tax Returns, not 2).
6 - 12 months BAS Statements with evidence of lodgement.
An Accountant's Letter.
3 - 6 months Business Bank Statements.
ATO assessment notices (conditions apply).
P&L report from software packages like Quicken or MYOB (Lite Doc).
Depending on the Lender and your scenario, more than one of the above documents may be required for you to secure the best possible Deal.
Your income proof may be better suited to one Low Doc Loan Lender over another.
Unsuccessful applications are very likely to negatively impact on your ability to re-apply with another Lender.
The amount you want to borrow (as a percentage of the property value) may be better suited to one Lender over another Lender.
Mortgage Insurance Policy may exclude you from applying with some Lenders.
You may not service with one Low Doc Loan Lender but will with another.
Your Credit activity may be best suited to a Low Doc Loan Lender that doesn?t ?credit score?.
The property you want to offer as Security may not be acceptable to one Low Doc Loan Lender but will be with another.
Some Low Doc Loan Lenders may have a more favourable assessment Policy than others.
There are many factors that will determine the right Low Doc Lender for you. We aim to maximise your chances of success by lodging your application with the right Lender "first time".










What Fees do we Charge for a Low Doc Loan?
You will not be out of pocket by applying through us. We do not charge brokerage fees. We are paid a commission by the Lender once your loan settles. The interest rate, fees and charges are the same, regardless of whether you apply directly through the Lender or utilise our services instead.
Retro Lite ( Last Updated: 23 Mar 2018
Watch our Introduction Video. No Sales Talk! - Call the experts in Low Doc Loans
What are the Benefits in Applying with Us?
We offer the same rates and fees as if you had gone direct.
We have over 10 years experience in Low Doc Loans.
We have an in depth knowledge of Low Doc Loan Policies.
We have access to over 15 Low Doc Home Loan Lenders.
We provide a helpful, friendly Service.
We do not charge Brokerage Fees.
We are fully Licenced and Accredited.
We provide full disclosure of loan details/fees.
We focus on competitive interest rates.
What is the Process to Apply for a Low Doc Loan?
Make contact via the Make Enquiry form below or call us.
We conduct our preliminary interview with you over the telephone.
We will send you a detailed email summarising our discussion and requesting appropriate paperwork (same day).
You send back the information we have asked for.
We prepare a Formal Application and email it to you for signature (generally "same day" - "next business day" at worst).
You sign Application and fax back.
We lodge Application with Lender and advise initial status (many Lenders will "electronically" approve the loan).
Depending on the Lender, the loan may go into the queue to be assessed by a human to be conditionally approved.
Lender will then order Valuation/s (if applicable) - this is USUALLY the only condition ("same day").
Lender will issue Unconditional Approval after Valuation is back and it has been assessed by Credit.
If there is anything unusual (eg: Credit issues, Valuation issues), then we will call you immediately to discuss.
What should I ask my Low Doc Mortgage Broker?
Questions your mortgage broker should be able to answer.
Do they specialise in Low Doc Loans? (We specialise in Low Doc Loans, most Brokers do not)
What are the Setup Fees? (i.e. establishment/application fee, valuation fee, solicitor fee, settlement fee.)
What are the Risk Fees or Lender Mortgage Insurance fees? What LVR brackets do they apply at?
Can the Risk Fee of Lender Mortgage Insurance be added to the loan?
Is there a Monthly or Annual fee? (i.e. package and account keeping fees)
What commission does the lender pay the mortgage broker? (We detail this information)
What are the add-on mortgage broker fees? (We do not add-on a separate fee)
What loan structures are available? (i.e. Variable or Interest Only, Principle and Interest or Interest Only)
Can I make extra repayments?
Is my security and purpose acceptable? (i.e. vacant land, construction, small unit, large acreage etc)
Can I do direct credit, salary direct credit, direct debit?
Can I make monthly, fortnightly or weekly repayments?
Is there internet banking?
Is the loan "portable" and if so, does it need to be simultaneous settlement?
Does the loan have redraw or an offset and is there a fee to use it?
Can I have split loans?
Does the loan or lender have a transactional account?
What customers are saying. Direct and clear advice, prompt action, follow up results. - Mr. Eli R (VIC)
We're experts in helping self employed borrowers
Low doc home loans are for those who are self employed and are unable to prove their income through traditional means.
This is the only way that you can borrow without recent tax returns or financial statements.
You may have already found that choosing the right low doc home loan can be difficult as lenders have different requirements and interest rates.
Our popular articles on low doc loans
Is a low doc loan suitable for me?
Alternative income verification
There are other ways to prove your business income.
Your accountant can verify your income.
How do banks calculate my income?
Can my bank statements prove my income?
Are you eligible for a low doc?
Which lenders offer low doc loans?
Are they still available?
We've compared rates for you!
Is there anything I should watch out for?
Low doc loans are a higher risk to financial institutions so they tend to place greater restrictions on this type of loan.
Below is a list of potential issues to look out for:
Higher interest rates: This will mainly depend on the lender and what sort of verification or supporting documentation that you are able to provide. Some of our lenders offer the same low rates as they do for full documentation home loans.
Larger deposit: 20% of the purchase price is normally required although some lenders require less.
LMI : Mortgage insurance is normally applicable if you borrow over 60% LVR (60% of the property value).
Don't get caught out by these potential restrictions.
Speak to one of our specialist mortgage brokers by calling 1300 889 743 or enquiring online.
How do I get approved for a low doc mortgage?
Getting approval for your loan isn't as easy as it used to be.
We use the following three step process to help you to find a lender:
Did you know that if you provide partial proof of your income (e.g. an old tax return) that some lenders are now required to ask you for full financial statements and tax returns for all entities?
A lender cannot ignore a document he sees when completing their assessment. To avoid this issue, only provide the documents requested by the lender, nothing more!
Apply for a low doc home loan today!
Our mortgage brokers specialise in low doc mortgages. They can quickly assess your situation and get back to you with the best options.
Please call us on 1300 889 743 or enquire online to go through your situation with an expert.
For modern day low doc loans, you are required to provide supporting documents to verify the income that you have declared to the lender.
Each lender has their own requirements and will accept different document types to prove your income.
The main documents that can be used to verify your income are:
12 months' BAS statements showing a high turnover.
An accountant's letter verifying your income.
Business bank statements showing a high turnover.
Old tax returns (over 24 months).
Interim financial statements.
Under the National Consumer Credit Protection Act (NCCP) Act lenders are required to have some kind of income verification from you before they can approve your mortgage.
If you can't provide one of these documents then it is unlikely that you can get approval for a low doc loan. However, you may qualify for a no doc loan.
Please call us on 1300 889 743 or enquire online for more information.
The higher the percentage of your property value that you are borrowing, the higher your interest rates and fees will be.
Length of ABN / GST registration
Reasonable income for age and occupation
Does the declared income make sense? For example, an 18 year old apprentice would be declined if they declared an income of $200,000.
The banks are still required to meet responsible lending legislation and so they will take a common sense approach to your declared occupation and income.
Borrowers should have a good asset to income ratio. One of our lenders likes to see that you have a net asset position that is equal to two times your annual gross income.
For example, if you earn $100,000 a year then you would be expected to have around $200,000 in net assets.
This is a very strict policy for younger applicants and is a little lenient for older borrowers.
For this reason, we usually help young people to apply with a lender that does not have this policy.
Lenders look particularly closely at your credit file and the repayment history of your debts because they cannot fully verify your income.
The major banks are far less forgiving of any problems with your credit history.
We do have options with some of our specialist lenders if you have a bad credit history.
Please enquire online or call us on 1300 889 743 to discuss your situation with one of our brokers.
Lenders prefer prime security properties in high demand locations like capital cities or regional centres. Properties that are unique, in disrepair or difficult to sell are not accepted by many lenders.
You can refer to our list of low doc property types for more information.
Most lenders prefer low doc borrowers with total debts under $1 million.
A few select lenders allow loans of up to $2.5m per borrower group (e.g. a husband and wife's total borrowings together).
On a case by case basis we can help investors to borrow more than $2.5m with some of our lenders but they would need to have significant assets and be borrowing a low percentage of the property value.
Lenders normally require proof of how the loan funds will be used if any money is released directly to the borrower.
Lenders are concerned that the borrower may not actually have an income and is using the money to make the repayments or that equity is being released to be used as a deposit to buy further properties.
Some lenders will not refinance an existing low document home loan or existing investment loan but will allow you to purchase a property with a low doc loan.
Refinances are known to be a higher risk than loans used to purchase a property.
Unfortunately, many people are caught out by this if they buy vacant land and then later refinance when they decide to build.
Learn the low doc mortgage basics
Certain types of low doc loans are much more difficult to obtain than others including loans to refinance existing mortgages or home loans without BAS statements to back up declared income.
What is a low doc loan?: Find out the basics of borrowing money without proving your income.
No BAS low doc loans: Many lenders now require BAS statements to prove your income but there are lenders out there that don't have this requirement! Find out which lenders can help.
Home loans with no payslips: Many people have PAYG (pay as you go) jobs but cannot prove their income with payslips. There are alternatives to a standard loan that allow you to borrow without evidence of your income.
Low doc refinance: Are you stuck on a high rate low doc loan? Although many lenders will not approve refinance, there are still some that are willing to consider these applications.
Low Doc Calculator: Do you qualify for a low documentation home loan? This calculator will tell you!
How has low doc lending changed?
However, after the Global Financial Crisis (GFC) and introduction of the NCCP Act by the Australian Government, the banks have tightened their lending criteria.
This means that the banks now require proof of income, and in particular, several types of home loans are now very difficult to finance:
Low doc Loans for companies and trusts.
Equity releases, known in the industry as "cash out" loans.
Construction loans.
Refinances, particularly existing low doc loans or loans from non-conforming lenders.
Asset lends / no doc home loans.
Applicants with a bad credit history.
However, we do have lenders that can assist with most of the above loan types.
Please enquire online or call 1300 889 743 to discuss your situation with one of our mortgage brokers.
Which loan features are available?
You can get almost all of the normal home loan features with your low doc loan:
Interest only.
Extra repayments.
100% offset.
Line of credit.
Fixed interest rates.
Split loans (multiple loan accounts).
The following are generally not available with a low doc mortgage:
Third party guarantees (e.g. parents guaranteeing your loan)
Introductory interest rates
Repayment breaks
In some instances, security substitution
In most cases, you would need to lodge a new application so that the lender's credit department could review your situation at the time that a repayment break or new security property was required.
Who can benefit from a low documentation loan?
Low doc home loans are designed to assist those who have a deposit saved or who have existing equity in a property but are self employed and have difficultly showing proof of their income.
They can also be of use to professional investors, people with fluctuating incomes or people who have had a low income in the last financial year.
A low doc loan may be the best fit for the self employed as minimal documentation is required to qualify for this type of loan.
To see if you will qualify with a lender for a low doc loan, try out our low doc calculator, submit an online enquiry or call us on 1300 889 743 today!
An Essential Overview on Low Doc Loans
Just when you think you have got all you need for getting a loan, you find out you cannot get it because there is that one document you cannot provide. And then what?
Luckily for many people, there is a way. You can get something called 'low doc loan'. Low documentation loans are meant for self-employed individuals and those who have problems getting all the required documentation to obtain a conventional home loan. Low doc loans still need a written application but don't involve a lot of paperwork, as the standard loans do. This type of loan is highly dependent on self-verification method, where a borrower states his income without verifying documentation. These loans have helped many people worldwide in achieving their goals, including:
– business expansion or obtaining the much needed business capital
– property or share investment
– paying off interest expenses and debt consolidation
– completing home improvement projects
Low doc loans are now very popular and the industry figures show that they comprise about 10% of overall mortgages written. Usually, the interest rates offered on these loans were quite high, compared to ordinary home loans but nowadays the rates are almost similar.
For that reason, here are some useful points regarding low doc loans.
This type of loan comes with additional and improved features for the borrower. A person gains comprehensive access to a wide range of loan options that were not available in the past. These loans can be referred to as money or time savers for the self-employed and investors who find it difficult to get loans.
Even though this type of loan is much more easily accessible than an ordinary home loan, borrowers may be forced to pay extra money in form of interest rate. The interest rates are higher since there is a high risk of loan defaults, compared to ordinary loans from banks.
Currently, due to high rivalry in the lending industry, more banks are now offering low doc loans to their clients. Earlier this service was available to aspiring candidates at non- monetary institutions with partial presence.
Additional Security Required
It is important for anyone applying for a low doc loan to know that it requires additional security. It attracts huge collateral as compared to standard loans and hence aspirants should be conversant with this fact ahead of time.
It is evident that these loans take up to 80% or even more of residential property in the event that the borrower intends to acquire an investment property in future. This makes it a lucrative proposal for individuals who intend to invest in property as soon as possible and require emergency loans with less paperwork.
Due to the booming business in the low doc loan package, there has been an influx of lenders with dubious certificates who are claiming to offer such loans at reduced rates. This has led to numerous scandals and thus people should be very careful.
These loans are available in 3 categories and each type has special eligibility requirements.
1. Account Statement
This type requires extensive income evidence like a financial report from an accountant. Nevertheless, interest rates are more or less similar to ordinary home loans.
2. Self Declaration Income
It is the popular low doc loan. The lender offers a loan after obtaining a signed income declaration without any other form of evidence. Generally, 80 percent of property cost is loaned and it attracts a higher interest rate than a standard mortgage.
Asset lend does not require much evidence, in some instances no signed declaration or income proof is required. Property value is the only security for the loan. The interest rate for this loan is substantially higher though.
Who Benefits From Low Doc Loans?
These loans are meant to benefit people with existing equity but have trouble proving their regular income. This may apply to both part-time workers and self-employed individuals. People with a poor credit history can also qualify for this form of loan.
Why Should One Take Up This Loan?
If you wish to buy property and you fall under the above mentioned category then a low doc advance could be the best option of raising the needed finances. However, you should first understand the advantages and disadvantages of the loan and see whether you will be in a position to repay. Remember, most lenders will charge highly since documentation is not presented on application.
These loans have specific conditions and additional costs attached including:
– inflated charges and fees
– higher deposit is needed. Usually, about 20% of the cost of property must be presented by the buyer
– higher interest rates
– short repayment duration
In conclusion, buying a house is a big decision and an important step in life. It is frustrating to be rejected by a bank. However, if a full documentation loan is not a practical option for you, a low documentation loan could prove helpful in case you need urgent finances and you are capable of repaying.
At Global Capital Commercial, we understand that not every borrower will meet the standard criteria for most lenders, which is why we offer a wide variety of financial products, ranging from the traditional main stream facilities to low doc loans and also private lenders. We have a great deal of experience in structuring the most complex of facilities, no matter what the circumstance we can help.
Examples of situations where low doc loans can help are:
Existing facility in arrears
Financials unavailable
Existence of ATO tax debt payments
Poor or negative credit history, such as payment defaults
When you choose GCC to facilitate your low doc loans, you get all of the benefits we have to offer, including:
Direct access to well over 25 0 lenders including non-bank private lenders across the country
Financial experts who are skilled in the facilitation of non-conforming low doc loans
A customized facility designed to suit your unique needs as well as rapid processing times
A plethora of financial products to choose from
Our primary low doc loan facilities are categorised below:
At GCC, we can facilitate non-conforming low doc loans for residential, commercial, and industrial property purchase or refinance. General Categories includes include:
Full Doc: For borrowers who can show serviceability with two years of financial and tax records however have some credit impairment.
Lite Doc: A facility geared towards those who cannot meet all of the full doc criteria, but can still show serviceability, such as with rental income.
Low Doc: are granted to borrowers who can show serviceability with an accountant's letter.
No Doc: an asset lend to borrowers who can not demonstrate servicing typically sourced via private lenders.
Call us today on 1300 353 926.
We understand that not all developers can meet the requirements of banks for construction finance.
With our vast network of private lenders, we can find you an advantageous, flexible finance solution.
There are many benefits of using a private lender, including:
No requirement for pre-sales, meaning that you can begin work on the construction phase of your project sooner
No need for full tax records, as private lenders are more focused on the project returns than they are on borrower serviceability
Unlike banks, private lenders are more likely to lend to a borrower who has a less than perfect credit history.
We have been in the industry of commercial finance for well over a decade and we know that every business needs additional funding occasionally in order to prosper and thrive.
However, we also understand that there are many borrowers who do not meet the strict criteria for the major banks.
We offer a number of non-conforming finance solutions for such borrowers, primarily sourced through non-bank lenders. These include:
The purchase and refinance of a freehold business
Cash flow finance
International trade funding, import & export finance
Purchasing and leasing equipment
Car and asset Facilities