credit score for personal loan
What Credit Score Do You Need for a Personal Loan?
March 19th, 2015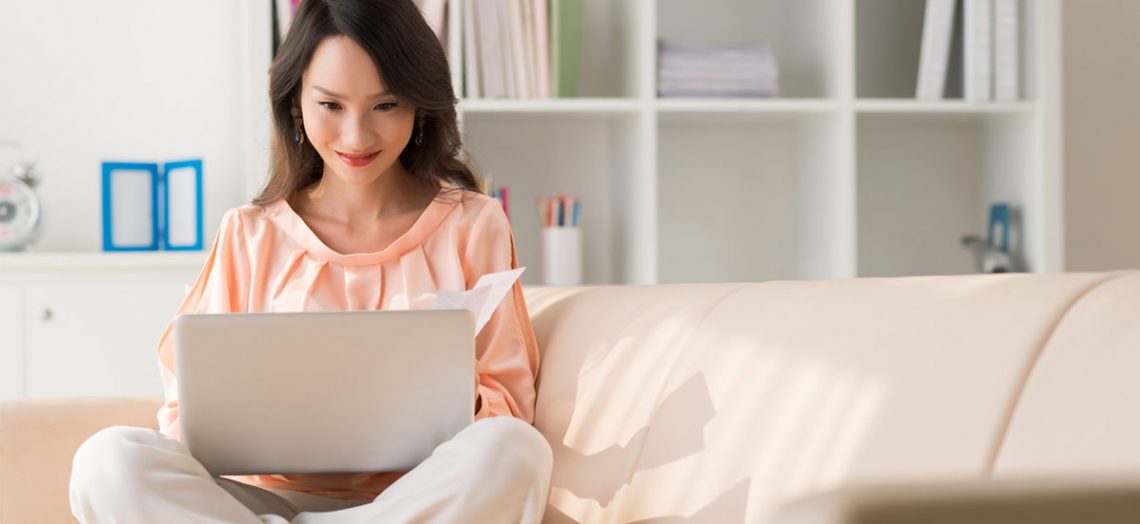 If you're looking for a personal loan (also called a signature loan or unsecured loan), you probably want to know what credit score you'll need to get approved. In addition, your personal loan credit score determines your interest rate, so you'll want to know what sort of rate your FICO will get you.
"No Credit Check" Personal Loans Are NOT Personal Loans
A quick search online turns up all kinds of lenders willing to make you a "personal loan" or "signature loan" with no credit check. Too bad they aren't really personal loans – they're title loans, payday loans and cash advances by any other name. They're very short-term loans with extremely high fees and interest rates – beware!
Real Personal Loan Interest Rates from LendingTree Lenders
Personal loan underwriting is extremely fast – a look at your personal loan credit score and a glance at your paycheck may be all that's required. Consequently, personal lenders rely more heavily on credit scores and grades than other lenders might, pretty much the way credit card companies do. And just like credit card interest rates, personal loan interest rates diverge quite a bit. LendingTree data shows that comsumers using the site in March 2015 received interest rate quotes ranging from 3.99 percent to 41.7 percent.
The table below shows average rates for different credit tiers of consumers who used the site. Median rates for the various credit tiers ranged between 8.18 and 30.02 percent.
So how much is improving your credit score worth? Potentially, a lot. An average borrower in the lowest tier financing $10,000 for four years would pay $360.10 per month and pay $17,288.46 over the loan's term. An average borrower in the highest tier would pay just $244.98 per month and pay $11,758.80 over four years. And here are the numbers for all tiers:

The important thing for you to realize by looking at this chart is that even if you have bad credit, raising your score by 20-to-40 points, enough to get you out of the 30 percent range into the 24 percent range, can save you a lot of money. The average borrower in the above example shows that improving your credit score to 640 could save you about $1,800 on a four-year $10,000 loan.
While this article concentrates primarily on how your credit score affects the interest rate you might be offered, it's important to note that other factors influence the rate you pay. Longer repayment terms, for example, come with higher interest rates than shorter terms. If you're trying to minimize your interest expense, then, it makes sense to choose a loan with a shorter term as long as it has an affordable payment.
Another factor is the policies of individual lenders. For borrowers with 619 FICO scores, for example, lender offers range from 23 percent to 40.85 percent. So it definitely pays off to shop around and get quotes from several lenders.
The bottom line? There are many personal loans out there and rates and terms vary a great deal. Shop carefully and get a lot of interest rate quotes if you want the best loan for your credit grade.
What Credit Score Do I Need to Get a Personal Loan?
Student Loan Hero Advertiser Disclosure
Our team at Student Loan Hero works hard to find and recommend products and services that we believe are of high quality and will make a positive impact in your life. We sometimes earn a sales commission or advertising fee when recommending various products and services to you. Similar to when you are being sold any product or service, be sure to read the fine print understand what you are buying, and consult a licensed professional if you have any concerns. Student Loan Hero is not a lender or investment advisor. We are not involved in the loan approval or investment process, nor do we make credit or investment related decisions. The rates and terms listed on our website are estimates and are subject to change at any time. Please do your homework and let us know if you have any questions or concerns.
Need to finance a big purchase? A personal loan might be an option to explore.
As the name implies, lenders make personal loans to individuals for a variety of personal reasons. You might borrow money to start a business, adopt a child, or simply get through an emergency situation that your monthly budget can't cover.
Personal loans are unsecured, meaning they're not tied to any collateral (like your home or car). If you default on the loan, there's not an immediate asset the lender can seize instead.
This makes personal loans a little riskier for the lender. As a result, they want to take a good look at your credit before approving you.
You need a good credit score for personal loan products, along with a few other things lined up and ready to go before you consider this financing option.
The first thing you should prepare is a good reason. This isn't necessarily for the lender: It's for you.
Make sure you truly need to borrow money before you take out a loan. Remember, there's a cost to borrowing — the interest you pay on the loan amount. And interest rates tend to run higher on personal loans than other kinds of secured debt.
In most cases, saving up for what you want to buy makes more sense than spending money to borrow a loan. But if you explore your other options and determine a personal loan is the way to go, you'll need a certain minimum credit score for personal loan applications.
The right credit score for personal loan products
With a great credit score, you'll likely have no trouble getting the loan you want with a lower interest rate. But with poor credit, you may have a harder time finding the option you want.
Find your credit score in the ranges below to get an idea of what you can expect if you apply for a personal loan:
If your score is 800 or higher
According to Experian, only 1% of consumers with this kind of credit score will become delinquent in the future. That means you don't pose much of a risk to lenders and it's easy to qualify for new credit.
You should have no problem qualifying for a personal loan with this score. Make sure you shop around for rates, as lenders will likely offer you competitive options thanks to your high credit score.
If your score is 740 to 799
Your score is better than average, and you should also be able to easily qualify for a personal loan. You'll likely get lower interest rates, too.
If your score is 670 to 739
This score is still in the "good" range, and you look like an average and acceptable borrower to lenders. You may have a harder time qualifying for the loan you want, but that doesn't mean getting a personal loan is impossible.
With a score in this range, lenders may also take a closer look at other factors to determine how creditworthy you are. If you have a strong income, low existing balances, and only want to borrow a small sum of money, you may have a better chance of qualifying even with a credit score on the lower end of the range.
If your score is 580 to 669
This is a below-average credit score and borrowers at or below this number are considered "subprime." This means it's more difficult to get approved. If you do qualify, your interest rate will likely be really high.
Again, you can increase your chances for approval if you only apply to borrow a small sum of money and have little existing debt. But still expect to pay for your lower score in the form of a higher interest rate.
If your score is 579 or lower
This is considered a poor credit score. If you fall in this range, your score probably does not meet the minimum credit score for personal loan applications. You might want to consider other options or take steps to improve your credit before you apply.
Or, you could consider getting a cosigner. This might increase your chances of approval, but think this through carefully. There are some downsides to cosigning, so make sure you explore all other alternatives first.
Shop smarter with personalized loan rates from multiple banks
How a personal loan compares to other options
Because personal loans are unsecured, you usually need a higher credit score to get approved and be offered the best interest rates available. If you struggle to maintain a great score, you might want to look at other financing options.
Credit cards are the easiest type of credit to get approval for, but the kind of credit card you can get will depend on where your score falls on the scale from poor to excellent.
Your credit score will also influence your interest rate with a card. You may get approved with a below-average or poor score, but your interest rate could be extremely high.
You can likely get the credit card you want (although the interest rate will vary) with a credit score of 650 or higher. If your score is lower, consider a secured card instead.
(The same credit score range is needed for most traditional mortgage loans, too — although some special options, like FHA loans, may allow you to get a mortgage with a score below 650.)
Look into peer-to-peer lending if you don't have the minimum credit score for personal loan products. This is where other individuals make loans to people like you. These are a type of personal loan, and you'll need a credit score of 640 or higher to qualify.
Increase your credit score for a personal loan
Want a personal loan, but your credit score doesn't make the cut? You can take action to improve your score.
Lenders base approval for personal loans and other financing options on your creditworthiness. Your credit score is an indication of that factor.
To increase your score, you can take actions that demonstrate your creditworthiness and ability to manage different kinds of lines of credit. Specifically, you can focus on building a positive payment history by paying down existing balances.
Here's what to do to get the credit score needed for personal loan products:
Make all payments on statements, loans, credit cards, and bills on time. You also want to pay the full amount due.
Keep the amount of credit you use low, relative to the amount of credit you have available. This is your credit utilization ratio, and it makes up a big chunk of your credit score. Aim to keep your ratio at 30 percent or lower on revolving lines of credit (like credit cards).
Don't open lots of new accounts all at once, or allow hard inquiries to hit your credit report. Doing so right before you apply for a personal loan can hurt you, as each inquiry dings your score for a period of time.
If you can take these steps consistently, your credit score should improve over time. Once your score is up, you can apply and qualify for the personal loan you want.
Best Personal Loans for Excellent, Good & Fair Credit Scores
Many people seek out personal loans without really understanding the mechanics behind the process. Getting accepted by a lender for a personal loan is determined by several factors, some of which you may not have control over. Lenders will look at a number of components before deciding whether or not to approve someone for a loan including debt to income ratio, credit history, and recent employment status. All these factors are important to note because they will not only affect whether or not you are accepted for the unsecured loan you are requesting, but these elements will also determine the interest rate you pay throughout the course of your loan.
One of the biggest influencers is a person's credit score. What exactly is credit score, how does it work, and what constitutes a good credit score? Let's learn everything there is to know about this all-important little number and check out a few of the industry leaders that work with each range of credit scores so you can know who to turn to for the best personal loan no matter where on the credit score spectrum you fall.
Your credit score is a combination of past loans received, repayment history, credit card spending habits, and other financial markers. Altogether, these indicators give lenders a rough idea of how responsibly you handle your money. Obviously, the more responsible you are with your money, the better your credit score will be and the more likely you are to receive the loan you are requesting.
While there is no guarantee that you will be approved or rejected for a loan, especially as terms and considerations fluctuate from one lender to the next, here is a general breakdown of credit scores and how those holding such scores will fair:
Obviously, someone with excellent credit will have a much easier time getting approved for a loan and will also receive a more attractive interest rate to work with. And, though it is not impossible to find a lender that will work with someone holding a poor or bad credit rating, it is much harder to come by, and the interest rates you are going to pay will naturally be much higher as a result. Scores are generally checked by running a soft credit pull. Despite what you may have heard about pulls, soft credit pulls will not affect your credit score at all. Only a hard pull can lower your score temporarily.
An interesting concept that most people aren't aware of is that avoiding debt completely is actually not good for building your credit score. Lenders and financial institutions like to see that you are using the financial system wisely and responsibly. Someone with little credit history will most likely have a lower score than someone who has taken out loans and paid them back responsibly. This is how you will create a good credit rating.
One final note, these scores are based on the FICO scoring system. Not every lender will use this system to rank your score, but the vast majority do. For this reason, we've used FICO as our scale.
Best Loan Providers for Excellent Credit Scores
A credit score above 720 is considered excellent in the eyes of a lender, and this is naturally what anyone should aim for when starting to build their credit. Such a score is accrued by taking out credit cards and paying bills on time, making smart financial decisions, and not exceeding a healthy debt to income ratio, staying below 36% at all times.
If you have excellent credit, of course, you can have your pick of the litter, but that doesn't mean you should choose your lender arbitrarily. In fact, since you have so many options, you want to make sure you are getting the best deal possible, and you'll have plenty of offers to compare. Here are two great choices for borrowers with excellent credit scores to consider:
​
It isn't easy to be approved for a loan by SoFi, but if you can, they are one of the top choices anyone with excellent credit should consider.
SoFi started out primarily as a student loan refinancing institution, attempting to help young workers get a leg up in the competitive world while struggling under the weight of these substantial student loans. Today, SoFi is known for being one of the leading online lenders for all different types of loans including personal loans, mortgages, parent refinancing, and more. Rather than being aloof, cold, and unapproachable like many of the other reputable financial institutions out there (think banks), SoFi has built a reputation for being friendly, understanding, and supportive to its customers. It has structured its lending system around basic social concepts, creating a social network for its borrowers to meet, network, and grow from one another. SoFi regularly hosts social events where clients can mingle, seek out new job opportunities, and learn about smarter financial practices so they can make better decisions in the future. All these factors combine to create a positive, successful, and welcoming atmosphere where borrowers feel like equals and not like they're second-class citizens because they need a loan.
Other factors that make SoFi stand out include:
Low APRs
Variable or fixed rates
No fees or prepayment penalties
Unemployment protection
Another great option for those with excellent credit is LightStream. Since it is a division of the SunTrust Bank, LightStream is a trusted name in the industry. You know that your finances will be completely and securely taken care of if you choose to go with this lender. Its loans come with possibly the lowest interest rates in the industry, making it an attractive offer for any borrower. LightStream is also extremely flexible about what you can use its loans for. In fact, its catchphrase is "Loans for Practically Anything". Here are a few highlights that make LightStream stand out:
APRs as low as 4.99% (with autopay)
Loans up to $100,000
Repayment plans ranging from 2 to 7 years
No fees to worry about
Best Loan Providers for Good Credit Scores
Next, let's look at someone with good or average credit. Bear in mind; this is going to be where most people sit. If you are new to establishing credit or if you weren't as careful as you should have been in the past but didn't make any major financial mistakes, then you probably land in this category. Fortunately, there are still several lenders that will work with you and even offer competitive rates and loan terms for your personal loans. Here are a few of the best options to consider.

Unlike SoFi and LightStream, LendingClub is a peer-to-peer lender marketplace. This means that rather than finance their loans directly, LendingClub connects borrowers to investors who want to fund personal loans as a business investment. Via its online process, this lending portal allows borrowers to reach hundreds of possible lenders with one easy application. This cuts down on the application and approval processes considerably, making the entire experience much easier on borrowers than it could be otherwise. Some reasons to choose LendingClub over the competition include:
Fixed rates as low as 5.99%
Up to 5 years for payment plans
No processing fees (though fees will vary depending on the lender you choose in the end)
Accepts borrowers with a credit score as low as 600
Easy online process

Discover is known as one of the major credit card companies in the world. With decades of reputable service, people trust this company without a doubt, and Discover has given borrowers many reasons to rely on it. Unlike other top-tier brands, Discover works with the lower range of borrowers on the scale, making personal loans with upper level benefits a possibility for those with less than perfect credit. Other reasons borrowers prefer Discover are:
Generous 30-day money back guarantee
No prepayment penalties
Reliable and trusted name in the industry
Available in all 50 states
Green loans
Best Loan Provider for Fair Credit Scores
Finally, we'll address individuals with fair credit scores. This is obviously going to be the hardest category for someone to find a loan from, but all hope is not lost. There are still several lenders willing to work with these borrowers. Remember that a low credit score doesn't automatically infer reckless spending habits. A lack of credit activity can also result in a low score. If you fall into this category, consider applying for a personal loan with Avant.
Avant is known as a more discerning lender, using state of the art technology to judge the responsibility level of a borrower rather than traditional metrics. What makes it stand out is that you can borrow small amounts, as low as $2,000, in case you need a little bit of extra cash just to get out of a tight month.
Rates as low as 9.99%
Repayment plans up to 5 years
Deal with individuals with low credit scores
Available in most states
Personal loans are an excellent solution if you are looking to consolidate debt from several sources, improve your credit score, have an event or large expense to pay off, or take out a loan without having to worry about collateral or a co-signer. Look towards the right lenders for your credit score, and enjoy the success of approval as you take steps towards healthier financial stability today.
If you want to buy furniture or plan for the education of your child or marriage, personal loan can be used for virtually any purpose you want to. There are no restrictions on the purpose where you can use a personal loan. The documentation process is very fast in case of personal loan as it is an unsecured loan and therefore no collateral is required. Many of the banks have started giving in-principle approval to many borrowers in as quickly as 10 minutes and a few have also automated the entire process where a persona meeting the eligibility criteria will get the loan instantly.
How important is credit score in case of personal loan?
Your credit score will play a major role in your loan approval process. Higher the credit score, higher will be your chances of getting a personal loan. But you have a low credit score; it is highly likely that your application will be rejected out rightly even if you meet the income criteria. Lenders ask for a high credit score in case of personal loan because it is an unsecured loan. There is no collateral attached to your loan amount. So, if you default there is no way the lender can recover the money from you. Therefore, lenders insist on high credit score.
Your Credit score reflects your credit worthiness. Higher credit score means that the probability of you defaulting will be very low. Therefore, lenders (banks and non-banking financial institutions) will be more than happy to offer you loan.
There are three credit bureaus in India – Credit Information Bureau of India Limited (CIBIL), Equifax and Experian. All the three have different credit score calculating methods. The most popular among the three is CIBIL. The CIBIL score ranges between 300 and 900. The closer a person's score to 900, higher will be his or her chances of getting the loan and vice versa.
Although different banks have different criteria, generally a credit score of above 750 is considered a good credit score.
Unsecured Personal Loans Online
Loans Now, the best personal loans for bad credit, good credit, no credit
Checking rate will not effect your credit score.
No payday or title loans.
Have access to more funds.
We offer loans down to a score of 450.
Usually within 24 hours.
One on one interaction.
With Unsecured Personal Loans Online from Loans Now, getting a Personal Loan is easier than ever. Below are some sample rates and fees.
* Not all candidates will qualify
* Loans Now never Charges any upfront fees, if you are asked for any upfront fees
never pay them to anyone for the purposes of borrowing.
* Loans Now Never Charges any fees ever, simply answer a few questions and be on your way to obtaining a loan in as little as 3 hours.
Do you own a Business and need to offer financing to your clients?
Unsecured Personal Loans Now has the right product for your lifestyle
Unsecured Personal Loans Now has the right product for your lifestyle.
So, who is a Loans Now customer? An unsecured personal loans customer is everyone. That's right. Loans Now sees customers from all walks of life, all education levels and all areas of the country.
Unsecured personal loans are used by everyone, all of the time. These loans are used to purchase that new item you may have had your eye on. They could be used for an unexpected expense in which you need extra funds to help you through. Loans Now understands that each individual is just that, an individual. Individuals have unique needs and lifestyles. That is why Loans Now states that we have the "right product for your lifestyle."
We often hear the question, "what is an unsecured personal loan ?" Unsecured personal loans are just that, unsecured. What does unsecured mean? Unsecured means that you are offering no collateral. Collateral is usually in the form of a vehicle, investment product or real estate.
Personal unsecured loans are made to individuals, not companies. They are the same as personal installment loans and cover a wide variety of individuals and situations. These individuals may need bad credit personal loans , fair credit personal loans or good credit personal loans. Personal loans are not title or payday loans. Personal loans are fixed loans for a certain time period. This time period is usually either 2, 3, 5 or 7 years.
What is Unsecured Personal Loans Now, or Loans Now for that matter? Unsecured Personal Loans Now has been in business since 2013. It was created to assist individuals in obtaining hard to find unsecured personal loans through our unique Loan Discovery Process . After years in the financial services industry, it was becoming obvious that lending sources were becoming scarce – and even more troublesome was the fact that lending guidelines were becoming even more strict.
Given these new challenges, Loans Now saw the need for a website which could assist clients like you by compiling the best possible loan products available into one space. That space was Unsecured Personal Loans Now.
One of the best aspects of Unsecured Personal Loans Now is the fact that we service all credit types to include credit cards, personal loans for bad credit and personal installment loans . We have sought out the best programs and have included the longest repayment terms available so that our clients have the best opportunity to obtain the loans that they are seeking. Loans Now adheres to several standards. In no way does Loans Now ever collect information which would compromise the identity or security of our clients. Loans Now never charges a fee for any product or service. Loans Now never shares any information with 3rd parties, so our clients never receive harassing phone calls or emails. Even more exciting is that Loans Now works with our partners to offer personal loans for bad credit . We review scores down to 450.
How to use Loans Now to secure a personal unsecured loan.
The tool on the homepage:
Loans Now clients can answer the short quiz located on the home page to seek out possible offers by answering a few questions. They are then shown the best offers based on that information. We do recommend using our 'know your score' link to identify your current credit score prior to starting the process, or any loan process for that matter. This helps our clients to receive a no credit check loan . Loans Now clients may also search out credit card offers by clicking on the link located on the home page.
Loan Discovery Process:
Another aspect that makes Loans Now distinct in the personal loans industry is the recently introduced 'Loan Discovery ' process. This is a quick and efficient way for clients to connect one-on-one with a loan discovery specialist, rather than choose from various lending products available once they've responded to the quiz on the Loans Now website .
Our Loan Discovery approach not only improves our client success rates, but it helps our clients avoid having their credit pulled multiple times as they seek the ideal loan solution. Our goal is to provide honest, transparent information that helps our clients get the unsecured personal loan that's right for them.
Finally, as part of our commitment to education, Loans Now also regularly publishes articles on the company blog that cover different aspects of the lending process, the industry, and details on low-interest loans, unsecured loan rates and the best personal loans for bad credit.
At Loans Now, we strongly urge all people – regardless of whether they ultimately partner with us – to get their credit score before they start shopping for unsecured personal loans. This valuable information can help them apply to the right institution, get the best loan rate, lower their payments and could speed up the approval process.
How to Get a Loan with Bad Credit
If you've got poor credit, loans can sometimes be hard to find. We specialize in identifying and obtaining, personal loans bad credit or good. That's one of the reasons why our Loan Discovery Program is so popular, it helps identify loans for people with bad credit – helping them pay bills, get that extra cash they need, finance needed home or car repairs, or pay expensive vet bills for their pets.
If you've got bad credit, don't let that deter you from using our service – we've helped thousands of clients identify the right loan for their needs. You can get a loan with bad credit – but how you do it matters. Loans Now provides an easy, quick approach to identifying the right loan without harming your credit score. We don't take any personal information, so your details stay safe. If you've been wondering, 'how can I borrow money with bad credit?' – you've come to the right place.